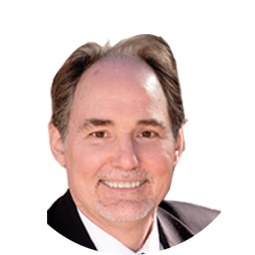 Mr. Jack E. Dyniec
Mr. Dyniec earned a bachelor's degree in Business with a concentration in Accounting. In 1983, Mr. Dyniec passed the CPA Examination and is currently a member of the American Institute of Certified Public Accountants.
Mr. Dyniec began his career in June 1981 working for Sylvester Scaletta, CPA., a local CPA firm in Johnstown, Pennsylvania. In September 1983, Mr. Dyniec moved to Fairfax, Virginia and accepted a position with Beers & Cutler, CPAs, in Washington, DC. Beers & Cutler was formed in 1976 and was the leading accounting and consulting firm focused on the Washington, DC region. In 2010, Beers and Cutler rebranded as Baker Tilly. Mr. Dyniec provided tax, audit and general consulting services for a vast and diverse client base during the three years that he was there. It was during this time in his career that Mr. Dyniec began to develop his expertise in the field of real estate.
In 1986 Mr. Dyniec left Beers & Cutler and accepted the position of Controller at Triangle Development to work with Mr.Rick Snider. Mr. Dyniec was promoted to Chief Financial Officer in 1988 and held that position until the company ceased operations in 1991. In 1992, Mr. Dyniec joined Mr. Snider and Mr. Al-Husain Y. Al-Hussain in a new venture known as Edgemoore Homes. Mr. Dyniec held the position of Chief Financial Officer with Edgemoore Homes from 1992 until 2010.
In 2010, Mr. Dyniec joined Pillars Development Group as the Chief Financial Officer. He provides the overall direction of all accounting and financial matters pertaining to Pillars Development Group and related entities. Among his responsibilities is the management of project financing, communication with lenders and final approval of all financial statements and tax preparation. During his tenure at Edgemoore Homes and Pillars Development Group, Mr. Dyniec has developed strong relationships with lenders based on trust and integrity that has resulted in project financing which has helped fuel the growth of the companies.